This simple Unity asset provides a few components to render a shadow onto a render texture so that the render texture can be used with Blob Shadow Projector. Blob Shadow Projector is usually used for dropping a round blurry shadow which is not suitable for a skinned mesh object. This asset enables a projector to drop a dynamic shadow which is perfect for skinned mesh objects.

Below images are examples of shadows generated with this asset. As shown in these images, this asset can generate various shadows such as a hard shadow (left), a soft shadow (center), and a blob shadow (right).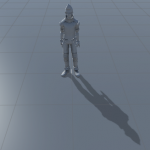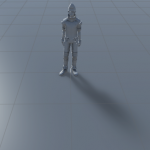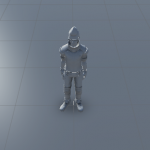 This asset can be a good alternative of shadowmap for mobile platform, because it doesn't require depth textures, and it works on almost all devices. However, Blob Shadow Projector can be very slow on mobile platform. If you are satisfied with the quality of the shadows but not satisfied with the performance, please try our another asset, Fast Shadow Receiver. It really improves the performance of Blob Shadow Projector.
Using with Lightweight/Universal RP
Projector component doesn't work under Scriptable Render Pipeline. You need to install the following components from Github. If you are using Lightweight RP, please checkout master branch, If you are using Universal RP, checkout master-universalrp branch. If you are not using Git, you can download zip files.
Documents
Links